The All-in-One Platform
for Busy Coaches Ready to Rise.
"Satori has been a game changer for me. Like 10 pounds off my shoulders. It takes care of my clients, and it opens up my brain space so that I can do my best work. It's a pretty perfect tool for coaches."
Kim Argetsinger, Mindset Coach and Business Mentor

The Yogipreneur
Preneurcast
Coaching Blueprint
Coachville
Inspired Coach
Coaching Impact Radio
Unlock your potential and grow a flourishing coaching business
Free up your brain space
Reclaim your time and energy to focus on what you love; automate your calendar, simplify your process, and deliver a professional client experience with ease.
Grow your coaching business
Deliver signature coaching packages to individuals and groups, streamline client enrolment and build predictable revenue steams with recurring billing.
Coach clients to success
Keep track of clients, and keep clients on track with discovery questionnaires, session agenda reminders, and a private client login-in area.
Everything you need to launch or grow your coaching business…
Make your coaching easy to buy and easy to sell
Signature coaching packages
Offer multi-session packages with agreements, intake forms, check-ins and progress tracking.
Personalised proposals
Tailor coaching packages to individual clients and email personalised agreement proposals in just a few clicks.
Group sessions
Book workshops, classes or coaching groups and reach a wider audience of potential clients.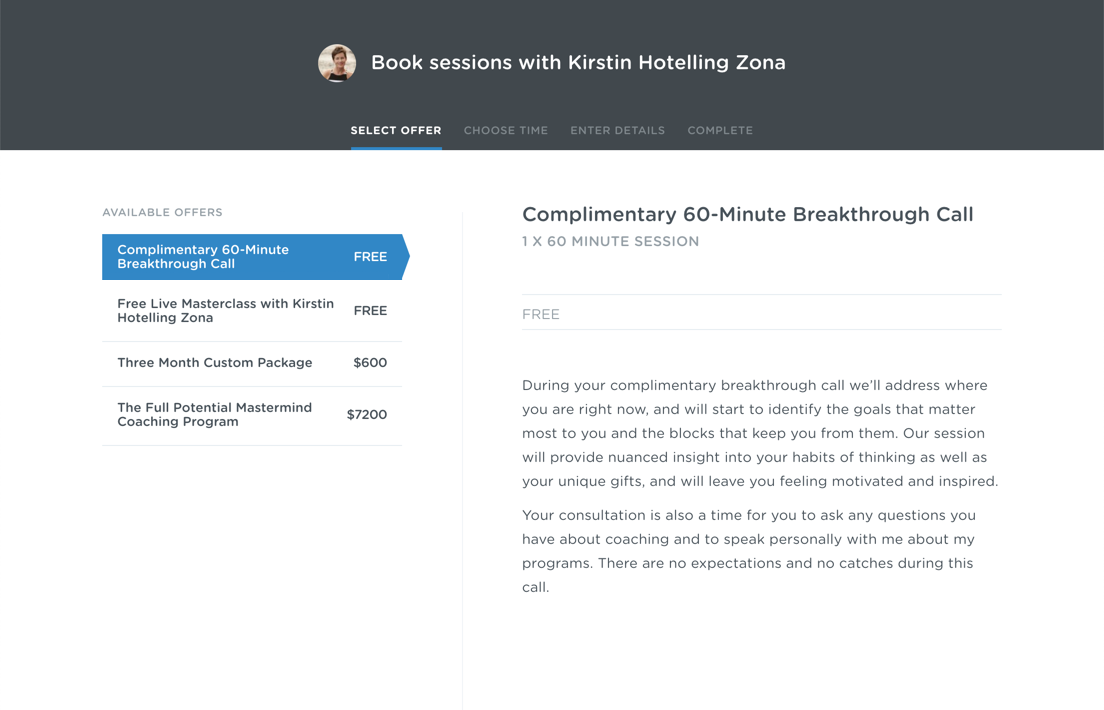 Deliver a smooth, professional client experience with ease
One-touch client enrollment
Satori turns a volley of manual emails and forms into a single link your client can use to buy packages, schedule sessions, sign agreements and make payments.
Custom branding
Customise the theme of your booking pages and client login area to match your personal brand; and enjoy a beautiful, branded booking experience on any device.
Automatic follow-up
Satori follows up with your clients to remind them to schedule sessions, check-in on progress and provide reviews their experience when closing out their program.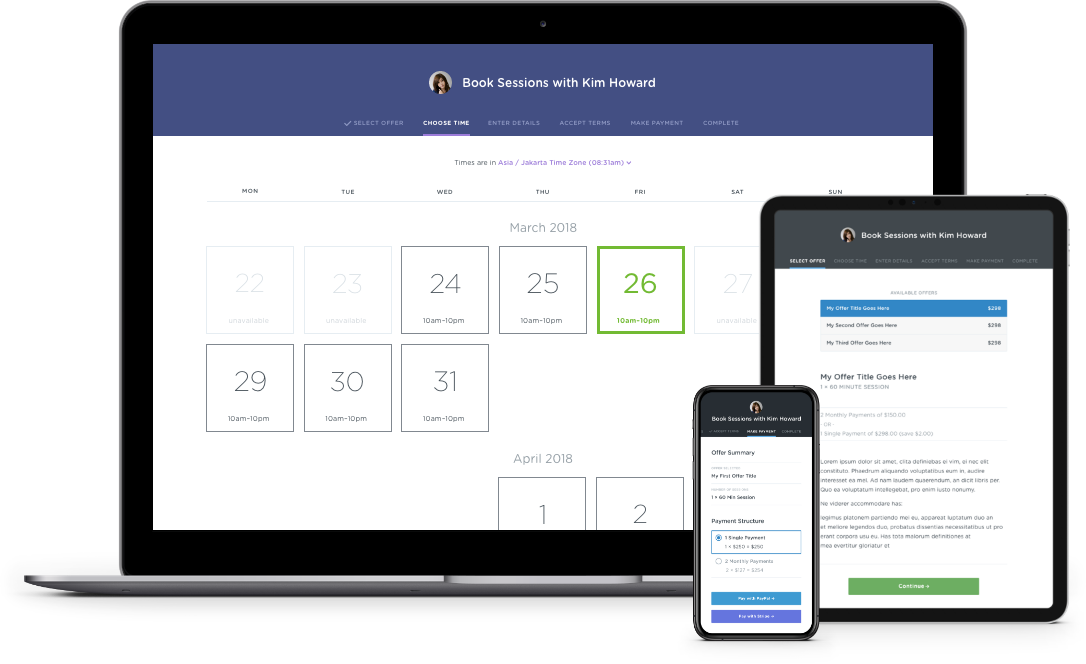 Keep track of clients, and keep clients on track
Coaching Check-Ins
Keep clients accountable with custom coaching questionnaires. Capture session agendas and deliver more effective coaching, in every session.
Session notes and notifications
Track the coaching journey with session notes and review the notification log for a complete history of communication with your client.
Client-facing dashboard
Empower your clients to self-manage through the client-facing dashboard. Clients can schedule sessions, review agreements, access billing history and update their profiles.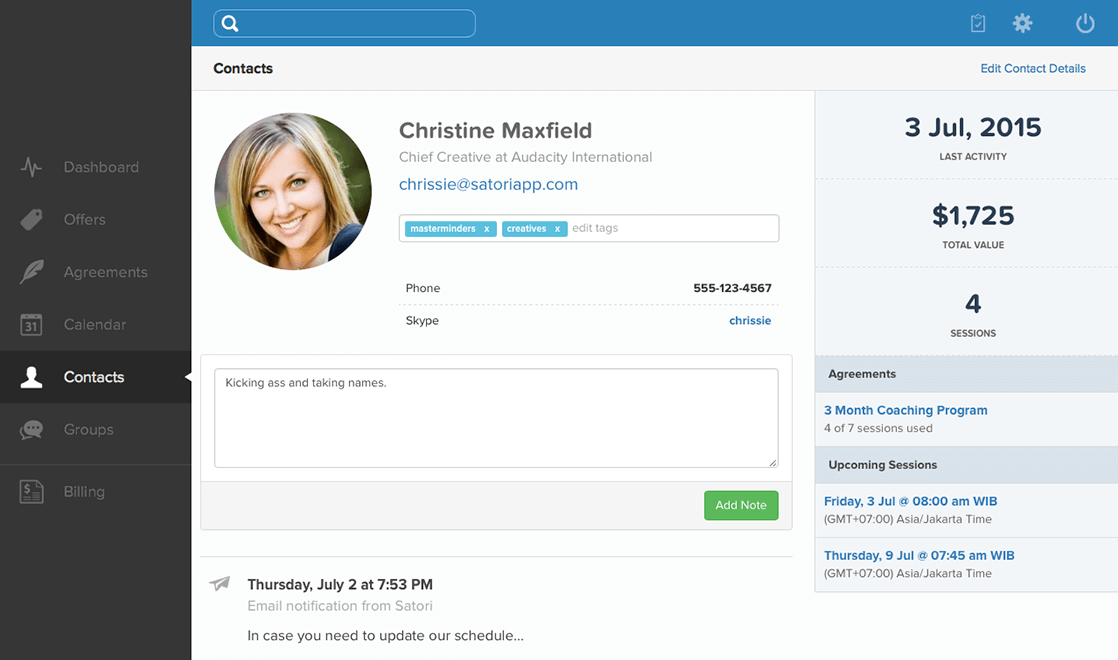 Build consistent, predictable coaching income
Custom billing schedules
Offer custom billing cycles, payment plans and discounts to make your coaching accessible to more clients.
Recurring billing
Automate billing with scheduled invoices or subscription payments. More convenient for clients and more reliable for you.
Business dashboard
Get actionable metrics to improve sales, track financial accounts and fix revenue problems before they happen.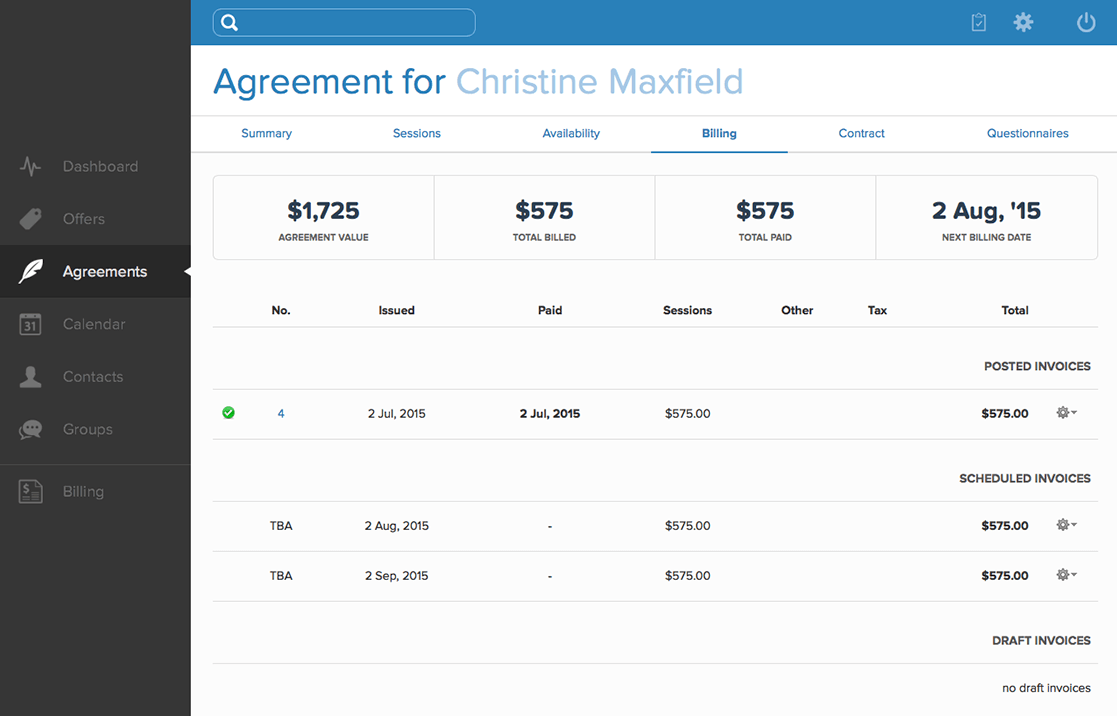 Streamline your calendar and reclaim your time
Flexible availability schedules
Create one-off or repeating availability schedules, segment your availability for multiple locations, clients or activities, and program changes to your availability in advance.
Calendar integration
Sync with your Google Calendar account to keep your availability current and eliminate double bookings. Integrate your Apple or Outlook calendar to review your Satori sessions on the go.
Timezone conversion
Whether your clients are across town or across an ocean, Satori takes the hassle out of appointment setting. We auto-detect client timezones and do the math so you don't have to.